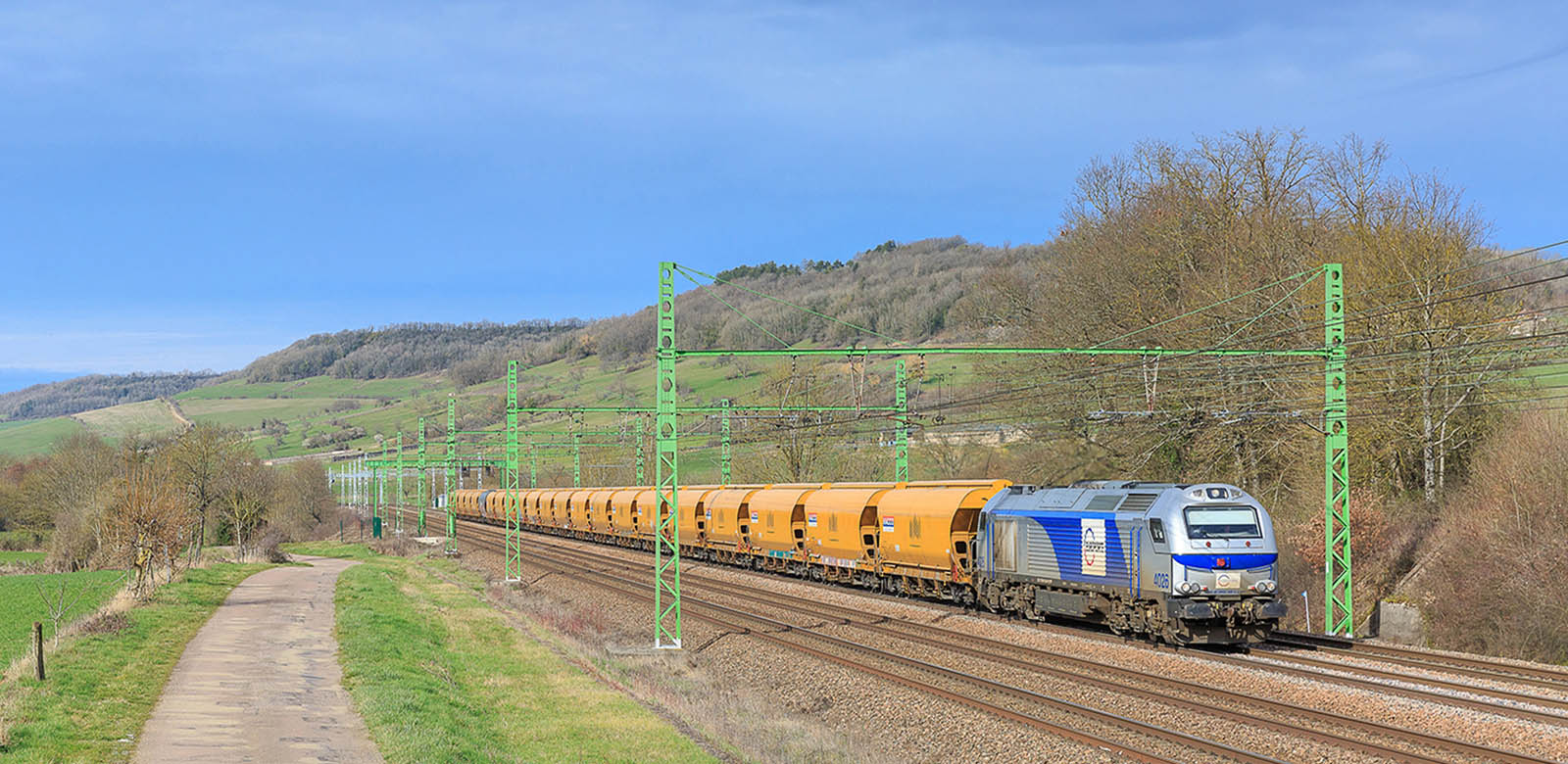 Medium and long term structured partnerships
Europorte and its subsidiaries are operating on various markets of rail freight and logistics on sites.
In 2020, Europorte won new contracts in France and with connections with other European countries as well as renewed the vast majority of the existing contracts. Industrial customers clearly trust the rail freight service developed by Europorte which is based on 5 fundamental values. The commercial policy of Europorte is striving to transform the traditional approach of the rail freight transport sector based on short traffic into structured medium and long-term partnerships with customers.
Our values
For its existing customers as with all those who will opt for rail freight transport, Europorte is committed to providing personalised and flexible solutions, in compliance with the requirements of industrial customers exactly as the Group has for more than 25 years, according to the following fundamental values:
Safety
Quality of service
Punctuality
Flexibility
Digitalisation.
Our markets
Europorte and its subsidiaries are already operating, in France and in Europe, including in Begium, Switzerland and Germany, on numerous markets and in particular:
Agriculture and food related products
Automotive
Chemicals and petro-chemicals
Oil and hydrocarbons
Construction materials and glass
Steel industry
Wood and paper products
Any other market depending of the type of products transported.
Meeting our customers needs
Have you got a regional requirement?
Europorte teams are available to provide you with local rail freight transport solutions and logistics and to enable you to benefit from our quality of service and our national and international synergies adapted to your local requirements.
Have you got a national or international requirement?
Europorte teams can advise you and answer your needs by offering efficient and reliable rail freight transport and logistics solutions, in particular in the market segments mentioned above.
How can we help you?
To review your projects and offer you tailored commercial and operational solutions, please contact one of our 4 regional commercial agencies: