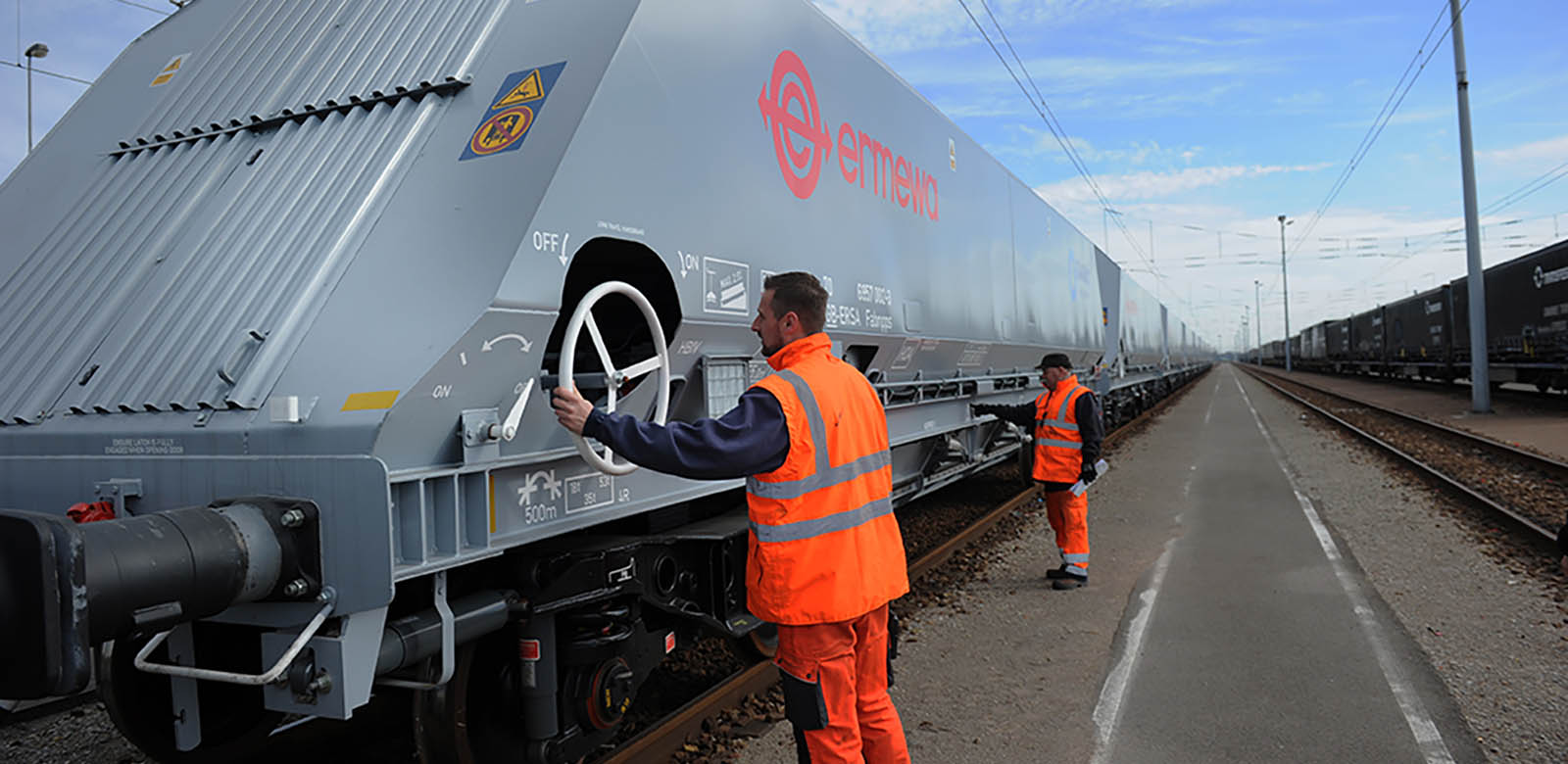 Development of the cross-Channel rail freight
Ground rail operations on the Frethun and Dollands Moor yards and traction of freight trains in the Channel Tunnel.
In 2018, Europorte took over ground rail operations at the Calais-Fréthun yard adjoining the Concession and is responsible for managing cross-Channel rail freight traffic. Like all Railway Companies, Europorte pays the charge for the use of the Fixed Link for any crossing through the Tunnel. This activity therefore contributes to the recovery of the cross-Channel rail freight business.
Europorte Channel offers an integrated service for all ground operations on freight trains, based on quality and simplicity of services, including:
Coupling and uncoupling of locomotives
Shunting operations
Train security checks
Security controls coordination and management
Management of regulatory documents (brake slip)
Monitoring of cross-Channel rail freight traffic
Contacts with infrastructure managers.
Europorte Channel uses specialised Class 92 Brush locomotives, to haul freight trains between the two yards of the Tunnel, namely Dollands Moor in England (Kent) and Frethun in France (Pas-de-Calais). These locomotives are equipped to cross the Channel Tunnel and certified on the entire British electrified network including, since the end of 2011, on the HS1 network linking Folkestone to London.
Europorte Channel is a key link in the commitment of the Getlink group to develop cross-Channel rail freight by offering this activity the same quality and simplicity of service that led to the success of Eurotunnel Shuttles.
Europorte plans to develop unaccompanied freight traffic by taking over the operations and maintenance of the Dollands Moor yard (Kent) as well as a European network of terminals for the transport of trailers.